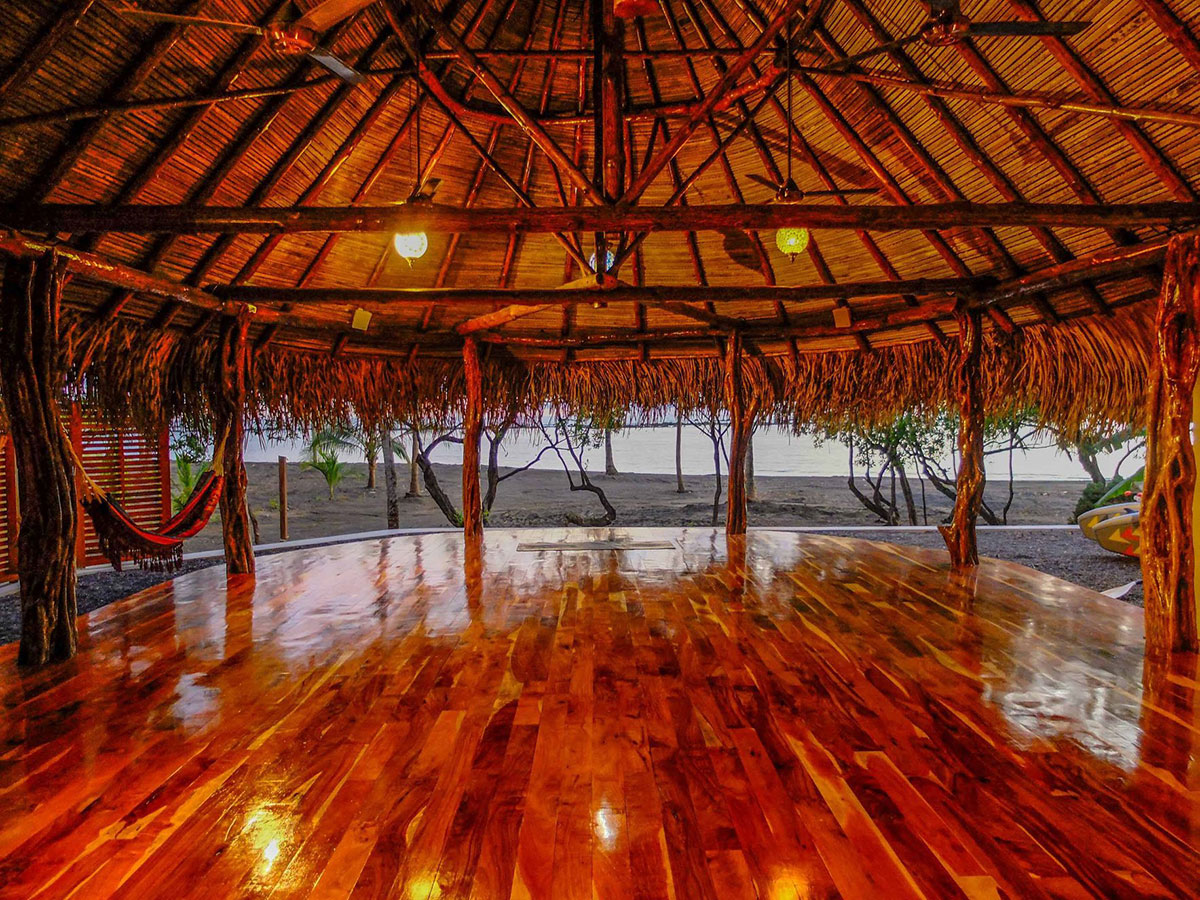 Coastal Consciousness: Igniting a Personal Revolution With
Allison Sobel at Sansara
February 26 – March 4, 2023
Join an amazing team of two, Allison Sobel and Bella Craig in the beautiful country of Panama for an unforgettable yoga, meditation, & healthy living reboot retreat. Give yourself a chance to connect in nature, soaking in all the beautiful sites that Panama has to offer while building friendships that will last a lifetime. An opportunity to embrace your life more fully! We'll be spending 6 nights and 7 days at the stunning luxury Sansara Surf and Yoga Resort located on the Pacific Ocean in stunning Cambutal, Panama. Your days will be filled with 2 daily classes of vinyasa & restorative yoga, meditation, wellness activities, adventure and relaxation. You will have a wide array of activities including surfing, spa services, kayaking, snorkeling, fishing, hiking, bike riding and exploring all that Panama has to offer. This is the escape you've been waiting for.
Retreat Offerings and Inclusions:
6 nights lodging of luxury accommodations at Sansara Resort
Luxury Van Transportation to and from Panama City to Sansara, Cambutal
3 healthy balanced meals each day; with local produce and fresh seafood
Two yoga practices a day overlooking the Pacific Ocean
Three yoga-barre classes during your stay overlooking the Pacific Ocean
Fresh fruit, local fair trade coffee, tea and filter-water available with breakfast
Complimentary use of Kayak & SUP Boards
Unlimited use of snorkel gear
Complimentary bikes for exploring the area
Beach Bonfire
Hypo-allergenic bedding and towels
Organic spa products in every cabana
What is Additional:
Airfare to Panama City
Meals the day/evening of arrival and departure into Panama City Casco Viejo
Additional excursions, surf lessons and/or rentals
Private Primordial Sound Meditation Session
Private one-on-one life coaching session(s)
Massage
Alcohol
Snacks/Smoothies/Juices
Travel insurance (recommended)
Gratuities
Travel Suggestions
Travel Suggestions:
We recommend flying into Panama City (PTY) one day prior to retreat start date to allow for participation in the transportation to Sansara Resort. We suggest staying in the Casco Viejo area of Panama City to experience the historical yet restored district of the city. Transportation leaves Casco Viejo at 8:30am on February 26, 2023.
Recommend Hotels in Panama City: $$ Magnolia Inn $$$ Central Hotel $$$$ American Trade Hotel $$$$ Las Clementinas $$$Sofitel Legend

On the return – please book flights for no earlier than 6:00pm on March 4th, 2023 to allow time to arrive at Panama City Airport from Sansara.
Early Bird Rates valid until September 1, 2022
All pricing is per person, inclusive of taxes
Quadruple Occupancy – Hanuman Sold Out  & Ranchito (3 spots open) $2200
Triple Occupancy – Anahata $2299
Double Occupancy – only 1 room left! Rio Chico $2599
Cedro Espino – Double Occupancy (2 Queen Beds) $2699
"Ganesha" – Premium Double Occupancy Sold Out
"Apana" – Premium Deluxe Double Occupancy $2999 Sold Out
"Prana" – Premium Deluxe Double Occupancy $2999
"Casa Om" -Premium King w/ Private Pool Sold Out
"Casa Zen" – Luxury Premium King w/ Private Pool & Kitchen Sold Out
Single Occupancy – $3899
View rooms here: https://www.sansararesort.com/accommodation/
Traveling solo?
Perfect! We will match you with a compatible solo traveler with whom you are comfortable. Private accommodations may be available at additional cost.
Payments & Cancellations
$500 non-refundable deposit required to secure your space along with a signed retreat waiver. Please request a waiver form from allisonsobelyoga@gmail.com.
Full payment due 60 days (12/26/2022) prior to the retreat.
If you should need to cancel refunds will be issued up to 90 days (11/26/2022) before the start of the retreat.
Payment options:
Venmo Allison at @allison-sobel-1
Personal Check accepted